Clinical trials
Real-time, real-world data powering clinical development.
Enhance your research
No matter the study design, location, or format, Invaryant brings dynamic real-time, real-world metrics into clinical trials with its patient-centered data engine.
24/7 surveillance & patient monitoring
Interactive adherence tools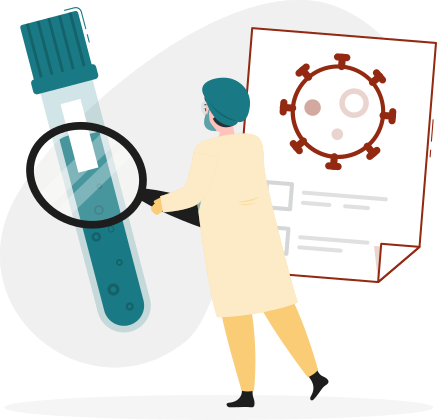 Data Validations
All data is collected and maintained in a system with rigorous data validations augmented by BOT workflow "enforcement" to ensure the correct activities are occurring for each visit and the results are properly entered into the system.
Real-time Data Is Everything
Minimize the need for onsite reviews by collecting critical data from PIs, monitors, DSMBs, etc. Swiftly identify and address potential issues with detailed audit trails that clearly show the chain of evidence by both onsite clinicians and those involved in cooperative care.
Integration Is Key
Connect to systems that hold vital study data and ensure that any changes in a patient's health status inform or alert PIs. Through patented middleware, Invaryant supports both EDC and eSource DDC within the same study, providing your team the flexibility to manage any type of trial in one platform.
Are you a CRO or LSO service provider?
Patient safety should always be at the top of your priority list, and with the help of our innovative technology, you can make that a reality. By partnering with Invaryant, you can harness the power of shared data to find solutions that enhance clinical development.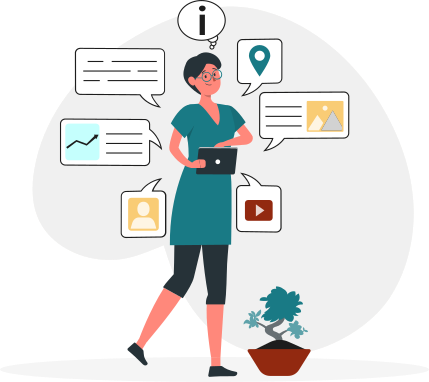 Power your trial with data
Bring connectivity and flexibility to any clinical study. With Invaryant, the trial site can be wherever your patients are, making it easier and more efficient for PIs and other healthcare providers to participate.
Arm your PIs with the power of remote care and the patient's real-time medical status. Engage the patient's whole care team and address complications or concerns, all in one collaborative platform.
Harness the power of Invaryant's specialized, intelligent BOTs and automate physician scheduling and checklists to ensure clinicians have everything needed for a successful visit.
Enhance decentralized trials
We're big believers in the decentralization of trials, which is much safer for both patients and the teams involved. Through our interoperability and extraoperability gateways, data can be shared and reviewed with ease. When combined with our remote monitoring capabilities, Invaryant is truly unmatched in patient safety during decentralized trials.
Credibility
Why Invaryant?
Patented
Technology
Drives Invaryant's data engine and security
21 CFR Part 11
Compliant
Platform built for regulatory compliance
15+
Years
Clinical trial and risk management experience
undeniable truths about clinical trials
1.
Trials ignore patients' daily lives & lifestyles
2.
Patient adherence is difficult to manage
3.
Patient diaries don't work
4.
Monitoring is visitation driven, not event driven
5.
Consenting is not compliant
6.
Recruiting naive patients has become difficult
Experience unprecedented dimensions of clinical research and harness the power of 24/7 monitoring with Invaryant.
Superior compliance
Access trial updates from anywhere, at any time, through Invaryant's GxP, HIPAA, and HITECH compliant and HITRUST certified platform.
Dynamic visualizations
Experience real-time dashboards and know exactly what is happening in the trial at all times. No more need to run reports.
Connected devices
Connect seamlessly to IoMT devices, such as wireless scales, blood-pressure monitors, and EKGs. The data is synced automatically to the patient's record as the device is used.