Real-world data, energized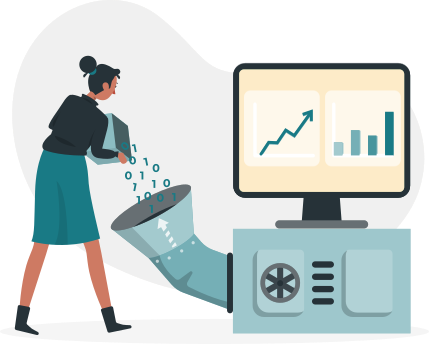 Energizing real-world data for real-world solutions
Invaryant is the industry's first patient-centered, real-time, real-world-data solution that fully integrates healthcare and wellness data into a single normalized data platform, optimized for clinical research and post-market surveillance.
As a patient-centric U.S. software company, Invaryant leverages proprietary artificial intelligence (AI) to make healthcare safe, affordable, and convenient for all stakeholders: patients, healthcare providers, and life sciences. Invaryant is the first platform to automatically retrieve medical records, combine them with other health and wellness data, and normalize this combined health data.
Designed to be extensible, Invaryant integrates with existing technologies, making Invaryant the perfect companion technology to traditional clinical-research and risk-management tools, and the best choice for decentralized trials and modern risk-management programs.
Dynamic real-time data
Unlike traditional approaches, which use static information (such as that from claims and existing datasets), Invaryant automatically sources data directly from medical records and other real-time-data sources, thereby providing actionable, real-time solutions. Invaryant's solution surfaces a longitudinal view of each patient's life, including medical records, activity (via wearables), and a continuous stream of patient-reported outcomes through sponsor- and physician-curated surveys.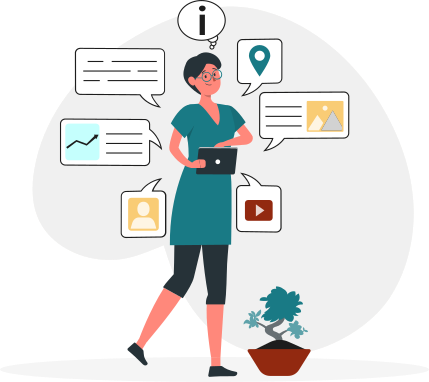 Meeting patients where they are
Invaryant enables researchers to create safer, more effective treatments by incorporating dynamic data with real-time event reports about changes to diagnoses, conditions, and medications; adverse-event reporting; and survey feedback.
Clinical researchers can connect—in real time—with patients and product users to gain access to real-world data provided by patients and their care teams. Inara, the Invaryant BOT framework, supports post-market activities, including REMS, black box warnings, product adherence (PV), technical-complaint reporting, and suspicious-order monitoring.
Dynamic data uses
Invaryant enables research flexibility and adaptability for the creation of safer, more effective treatments by incorporating dynamic data with real-time events.
Epidemiology
Incorporating dynamic data captured from patients in daily life via health devices (e.g., fitness trackers) and surveys helps proactively identify events in order to create safer, more effective treatments.
Clinical trials
Dynamic real-world data—combined with real-time event reports about changes to diagnoses, conditions, and medications; AE/SAEs; outcomes; and survey feedback—provides clinical researchers with a complete view of their participants, expediting findings.
New drug uses
Conduct spontaneous, pragmatic studies by leveraging physician and patient data pertaining to off-label product use. Analysis of this data facilitates discovery of effective, novel therapies for specific patient populations and conditions.
Pandemic prediction
Monitor active, real-world data and utilize Invaryant's "self-organizing feature maps" to track both real-time and predicted trends and events.
The future of clinical trials
Invaryant  connects patients, families, and their physician care teams to one another, keeping vital health data in one place and accessible to any family member, care team member, or researcher – with the patient's consent. With this information made available to researchers and scientists, thousands of cases can be reviewed to help find cures and preventive therapies, making Invaryant the most effective conduit for running an observational study. This can be done  without having to initiate huge, costly clinical trials, which can take months to set up and require years to accumulate the necessary  data.